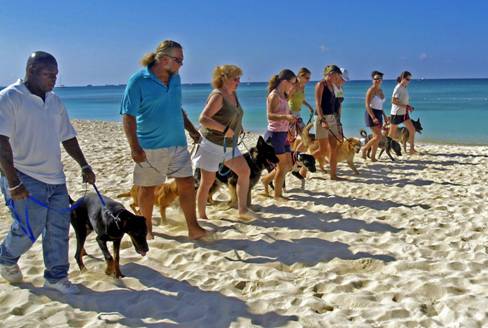 For group beach training Kenneth will meet participants every Sunday morning at Public Beach while it is still cool and at a time that works for the dog owners. Kenneth teaches you and your dog the basics in training. This in turn provides the dogs with a great opportunity to socialise with new people, situations and other dogs.
In this relaxed environment, dogs learn valuable basic commands to improve their levels of behaviour. Training lasts for about an hour (with a beach break). Please contact Kenneth directly at +1 (345) 916 2075 for details on special rates.
For further information watch the YouTube video and Register to join this Sunday.